A PHP Error was encountered
Severity: Warning
Message: include(home-menu.php): failed to open stream: No such file or directory
Filename: views/opencart.php
Line Number: 180
A PHP Error was encountered
Severity: Warning
Message: include(): Failed opening 'home-menu.php' for inclusion (include_path='.:/opt/alt/php56/usr/share/pear:/opt/alt/php56/usr/share/php')
Filename: views/opencart.php
Line Number: 180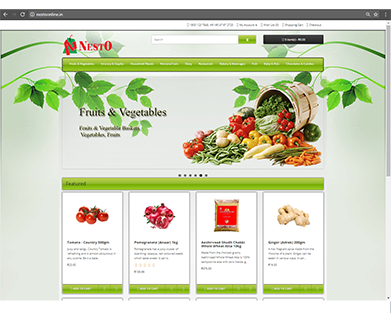 OPENCART ECOMMERCE WEB DESIGN
The ecommerce term also refers to online stock, bond transactions, buying and downloading software without ever going to a store. In addition, Ecommerce includes business-to-business connections that make purchasing easier for big corporations. Basically the method of buying and selling products and services electronically is called ecommerce.
FEATURES OVERVIEW
Customise Template Designing

Make changes in template as you want.

Unlimited Categories

There are unlimited categories in ecommerce to shop according to your desired requirement.

Unlimited Products

There are unlimited products can be shopped, according to your need.

Multi-Language

Ecommerce website is available in many languages, it can be used by throughout the world.

Multi-Currency

Payment can be made from anywhere in world, because it has a special feature of currency convertor.

Downloadable Products

Download your desired products for your use.

Product Ratings

Rate the products as you like them after experiencing them.

Automatic Image Resizing

Image gets resize automatically to give you enlarge view of product, so that it will be visible to you properly.

Image Zoom

Zoom product image for detail view.

Multiple Tax Rates

Multiple tax rates can be setup based on Geographical Area.
Unlimited Informative Pages

There are unlimited informative pages which can be helpful to you for choosing the product correctly.

Shipping Weight Calculation

This feature gives you the weight of the product that you have chosen.

Discount Coupon System

There are discount coupon system also for your convenient shopping.

SEO Friendly Structure

Ecommerce have SEO (search engine optimization) structure, so that you can easily search your desired products.

Backup & Restore Tools

You can take backup of any product you have selected, which gives you all the details of product.

Printable Invoices

You can get invoice printed with all the details.

Sales Reports

Sales Reports help you track your sales performance so you can measure your existing business against sales goals.

Product Import Export Tool

There is a feature from which you can export & import your selected product to anywhere in world.

Multiple Stores

You can get multiple stores also, for shopping and get lots more.

Multiple Payment Gateways

There are many options for payment of your products.